Starting a Meeting
To start your first Zoom meeting, run the slash command /z in a channel in the Hack Club Slack.
Note: When you run /z in a channel, all of the members of that channel can view and join your meeting.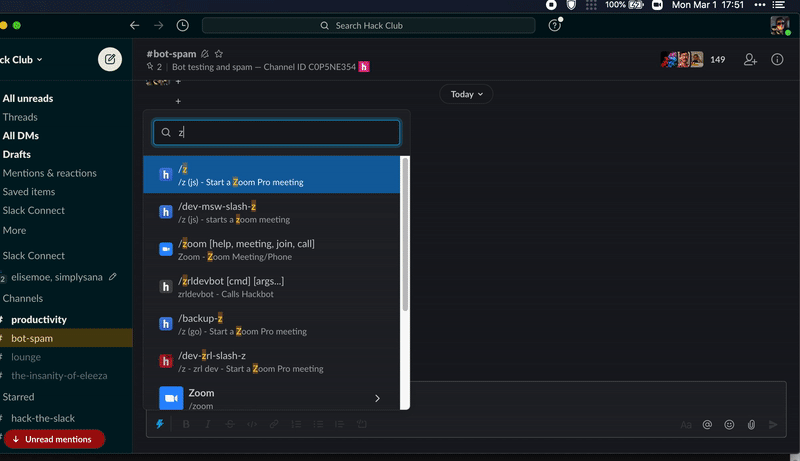 From there, you can click Join to enter the meeting or share the link with other participants. For a quick and easy Zoom meeting, this is the best method.